BULKBOX FOODS
IS A NEW WAY OF GETTING PRICE CONVENIENT, SUSTAINABLE FOODS DELIVERED STRAIGHT TO YOU THE VERY NEXT DAY. THE "FLYING VEGETABLES" AND "DANCING BOX" MOTIF WAS BORROWED FROM AN ANIMATED GIF I CREATED FOR THEIR HOMEPAGE. THEY LIKED IT SO MUCH THEY REQUESTED I WORK THAT IN THE STYLE GUIDE

DETECTORS INC. IS BASICALLY A COMPANY THAT HELPS PREVENT FIRES ON OILS RIGS, AIRPLANE HANGARS, WAREHOUSES. ANYWHERE THERE IS A CHANCE OF LARGE FLAMES. THIS WAS A DIFFICULT PROJECT BECAUSE I WAS DEALING WITH MULTIPLE SCIENTISTS WHO EACH WROTE A PORTION OF THE (MANY) DIFFERENT BROCHURES I DESIGNED - WHICH MEANT MULTIPLE REVISIONS ON THEIR END. THAT SAID, ALL THAT MATTERS IS IF THE CLIENT IS HAPPY WITH THE END RESULT, AND I'M HAPPY TO SAY THEY WERE.

I ALSO REDESIGNED THEIR COMPANY LOGO. I DIDN'T CHANGE IT MUCH, SINCE THEY DID LIKE THEIR ORIGINAL BUT MADE IT EASIER TO READ WHEN REDUCED SMALL. THIS SMALL (AND FREE) CHANGE IN DESIGN REALLY HELPED THE LOGO, AND ALLOWED ME TO BUILD A TRUST WITH THE CLIENT.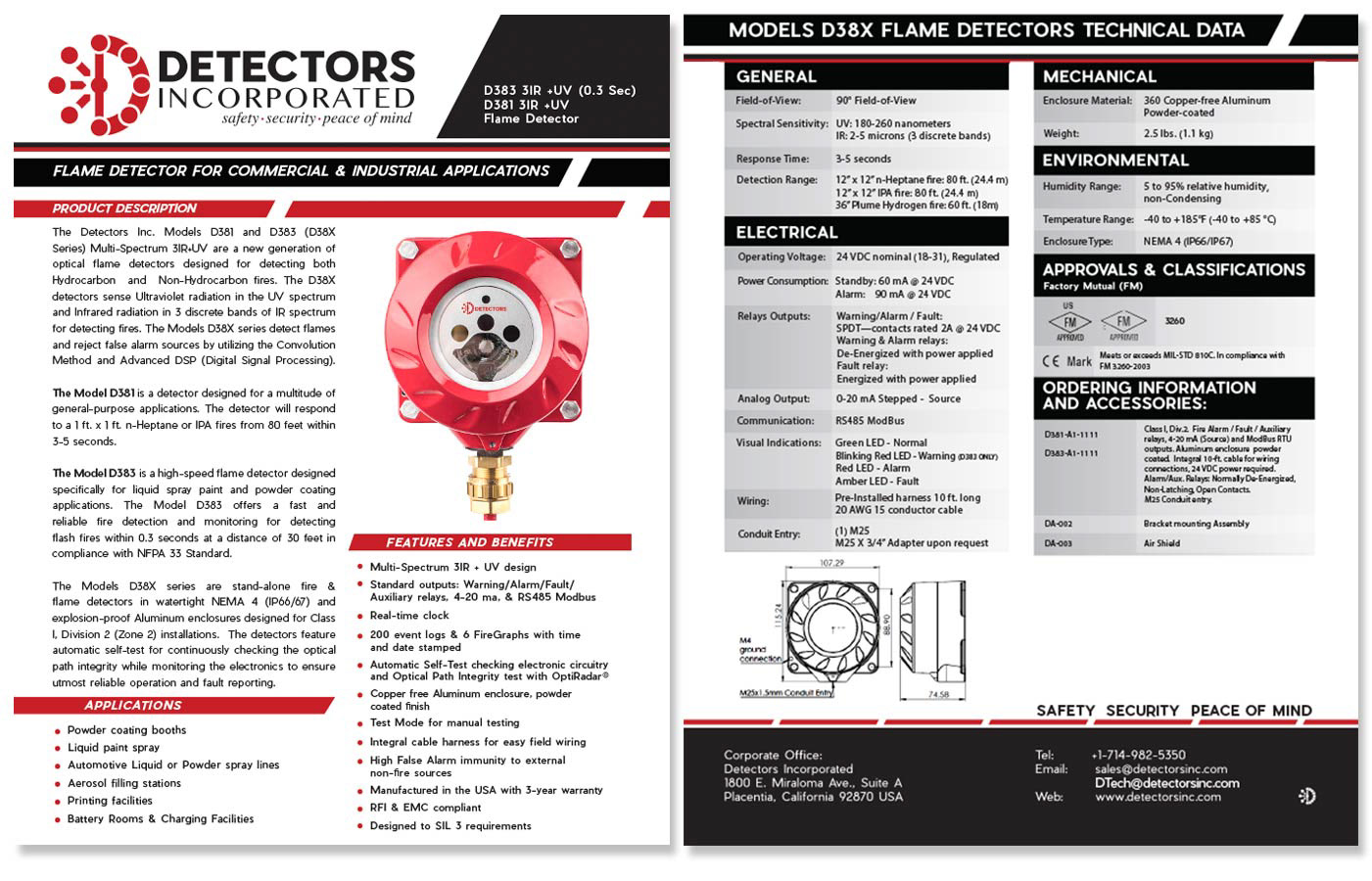 Layout Direction for a Book on Brooklyn.
The challenge of this project was trying to make sure the layout looked vintage and contemporary at the same time.

For consistency purposes, I decided to use only black and white photography regardless of how modern the photo was. Similarly the fonts have an old fashioned feel about them, but the layout feels traditional yet current.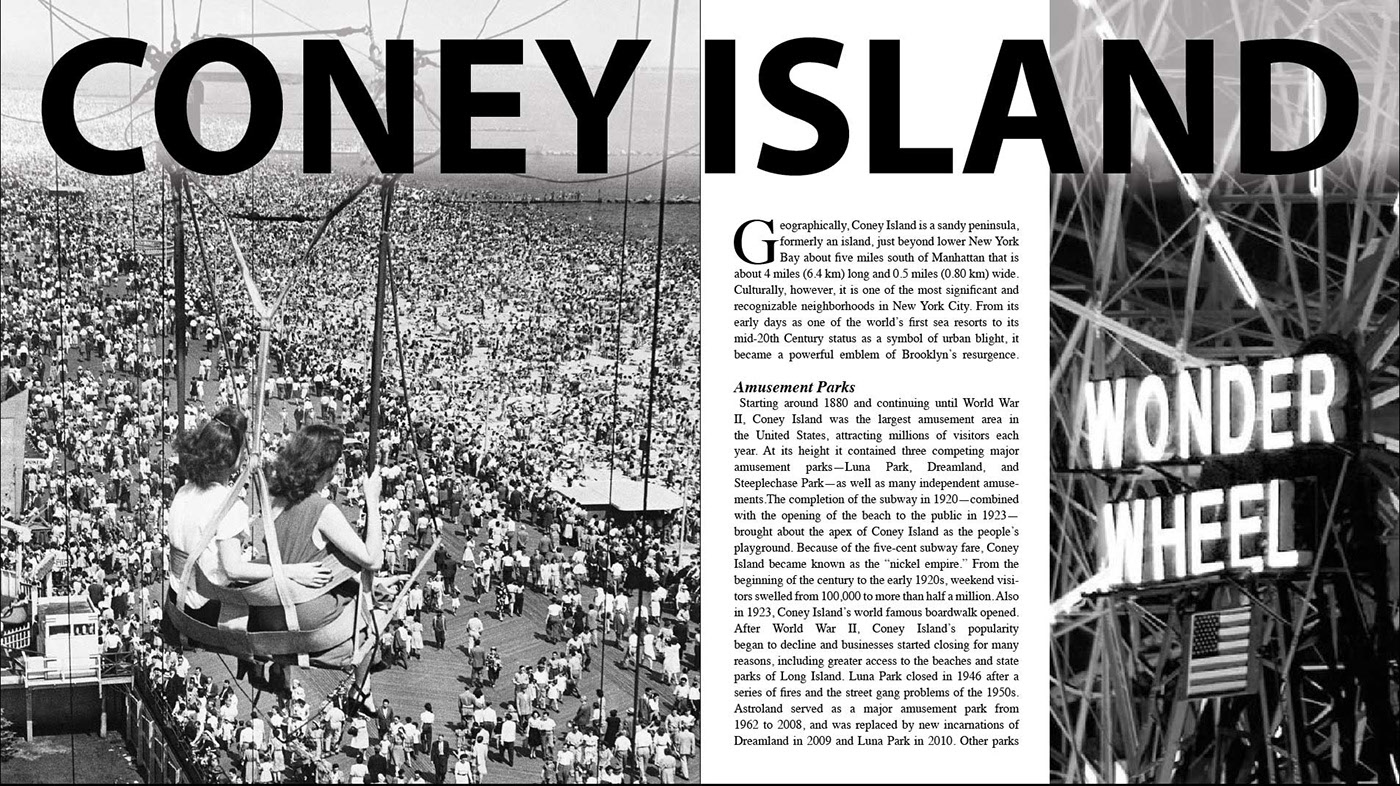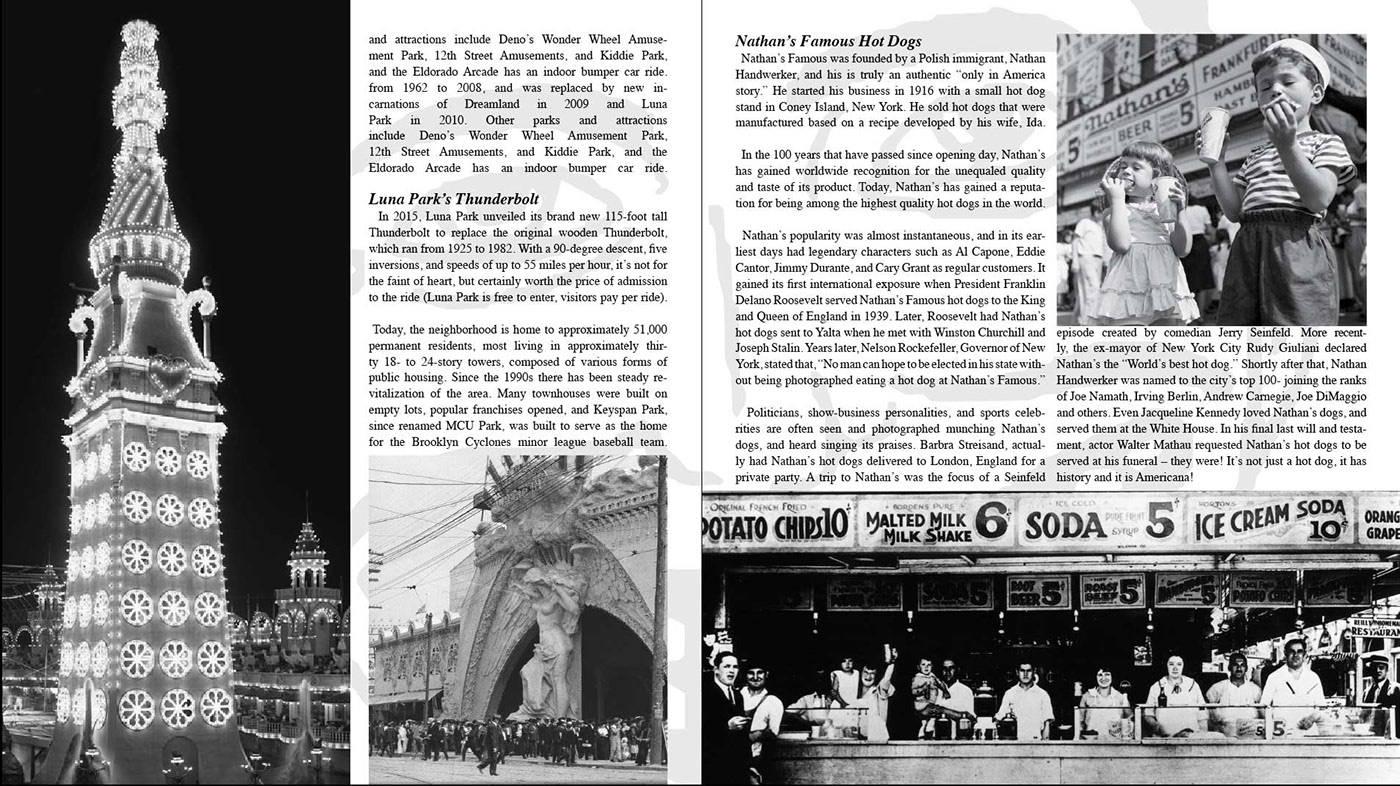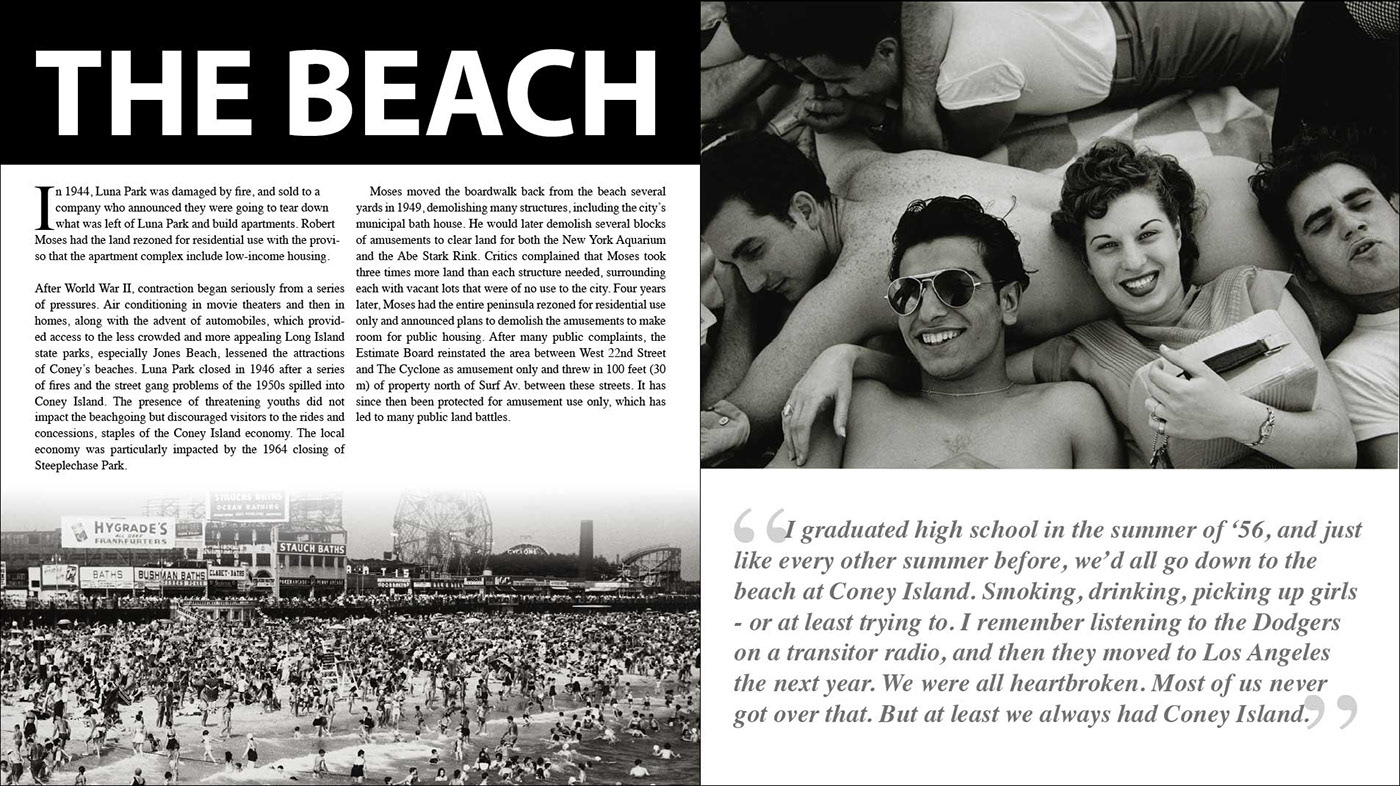 A few pages of a booklet for Anaheim Public Utilities