One of the most important parts of branding is adhering to the company guidelines. This is very important in agency work, because often times the agency is not creating each and every piece of collateral. For example, sometimes a franchise offers a coupon that is not valid anywhere else. That coupon might be created in-house by the franchise, or at an outside print house, and the agency is not consulted.

That's why creating a Guideline (or a bible) is necessary. The guideline informs outside artists of your PMS, RGB and CMYK colors. It also lets them know what fonts to use, how to use a logo as a one color, when to use a tagline and when not to and how small you are allowed to reduce a logo.

These are just some of the reasons a guideline is imperative. Here are a few pages of a guideline I wrote and designed for Farmer Boys Restaurants.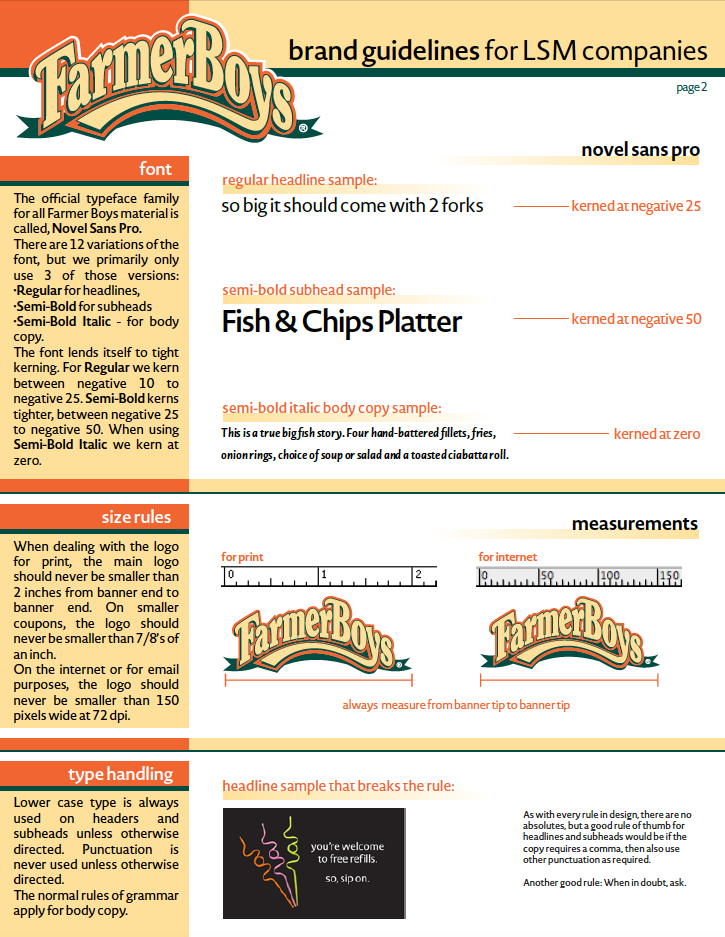 Storyboard for TV commercial for Farmer Boys Restaurants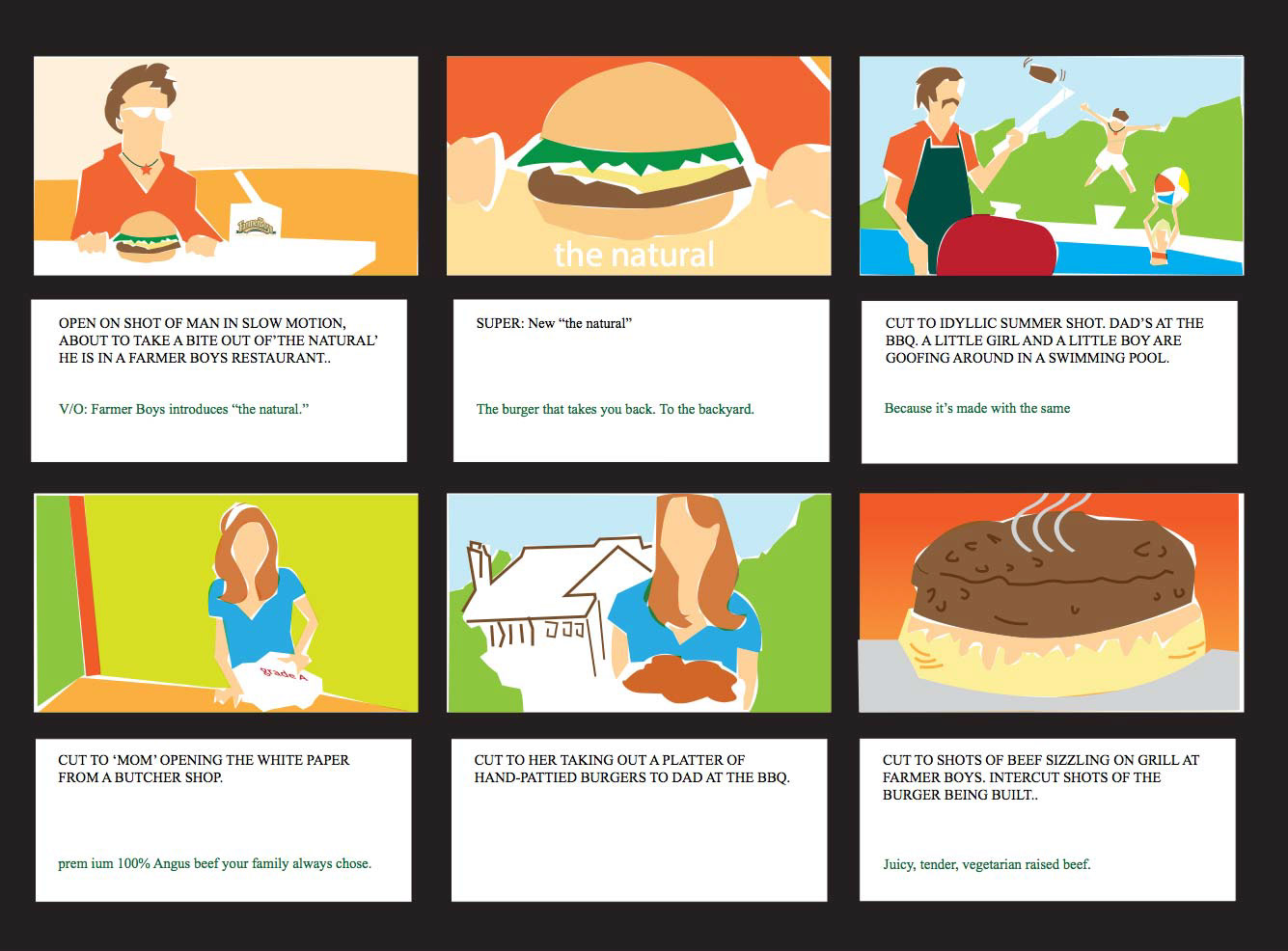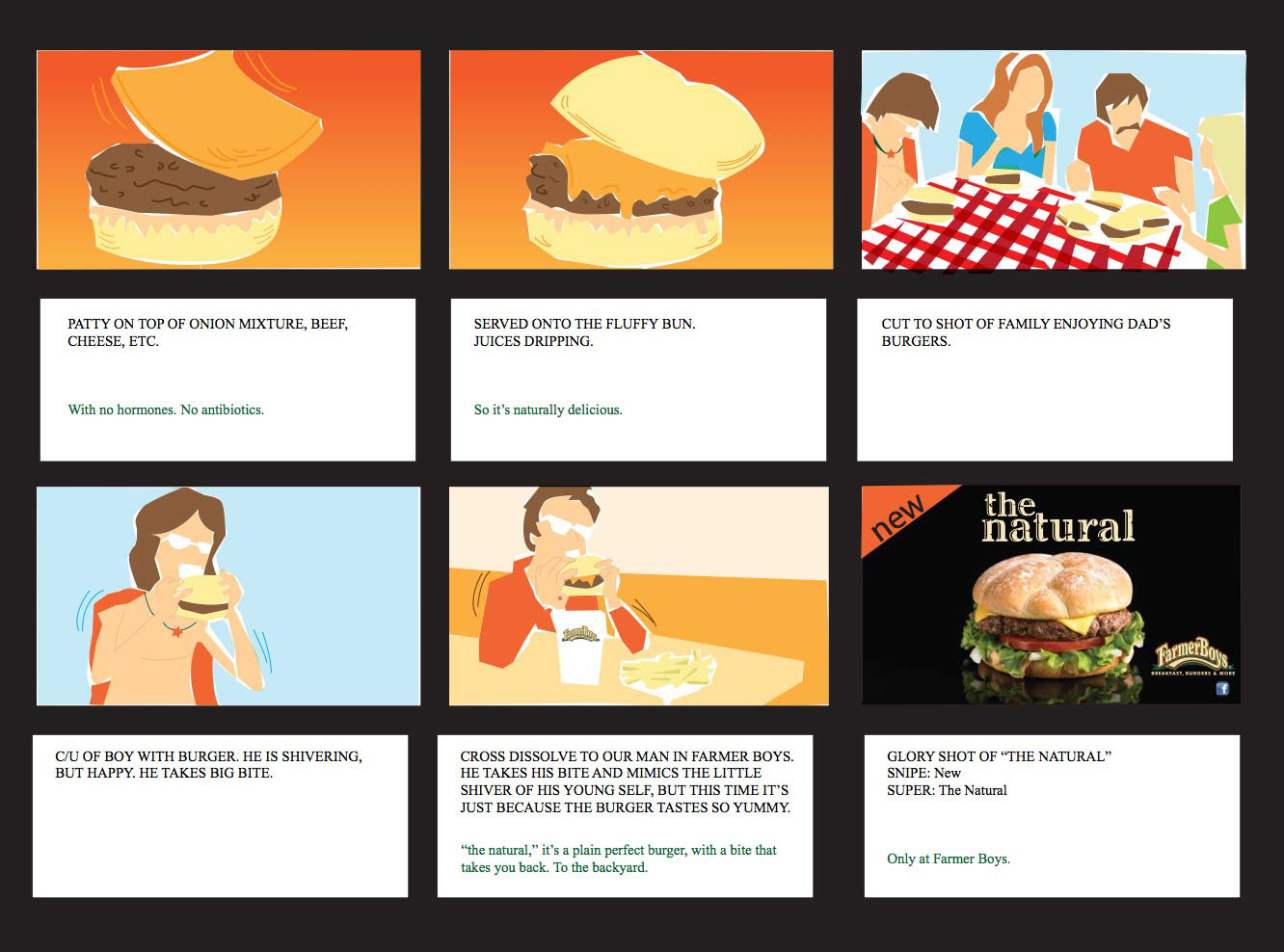 Below is a number of collateral for various Farmer Boys Restaurants projects I headed up. We Banners, printed coupons, e-club registration, posters portal to watch Farmer Boys videos and lastly, a photo of a billboard a friend of mine snapped and sent me as he was heading up the 91 Freeway in Southern California.

It's worth pointing out that I had a good amount of help from my Sr Designer, Mary Gagne, and the rest of the staff putting these graphics all together, while servicing other clients at the same time

The next two images were print coupons. Many of Farmer Boys customers prefer newspapers and magazines. The company did not want to leave those people of of their special offers. We did a fair amount of print ads in local papers and magazines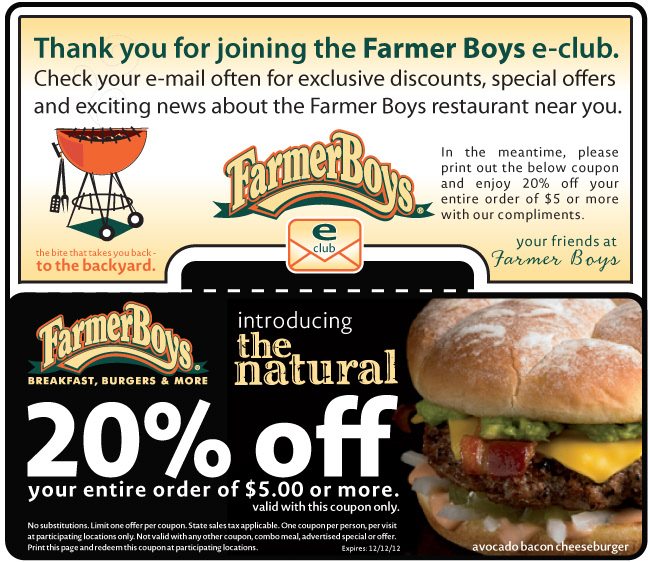 The next three designs were web banners. (Though the top one also doubled as an in-house poster.)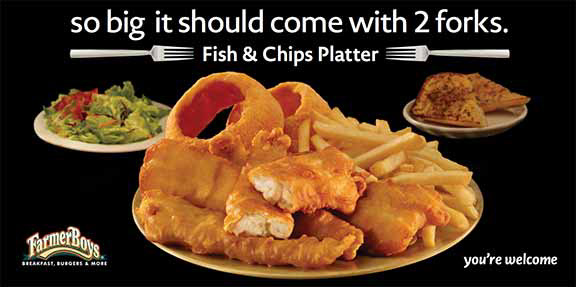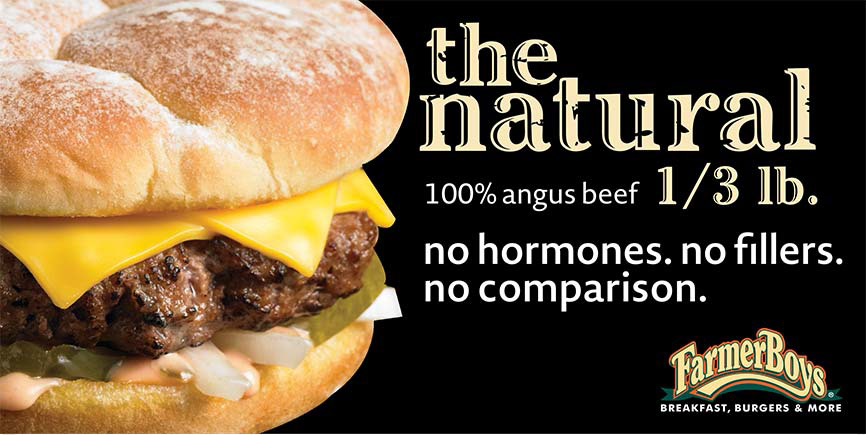 This graphic was a portal to video to he Farmer Boys TV commercials we created.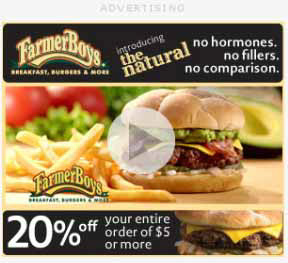 Sign-up for the Farmer Boys e-club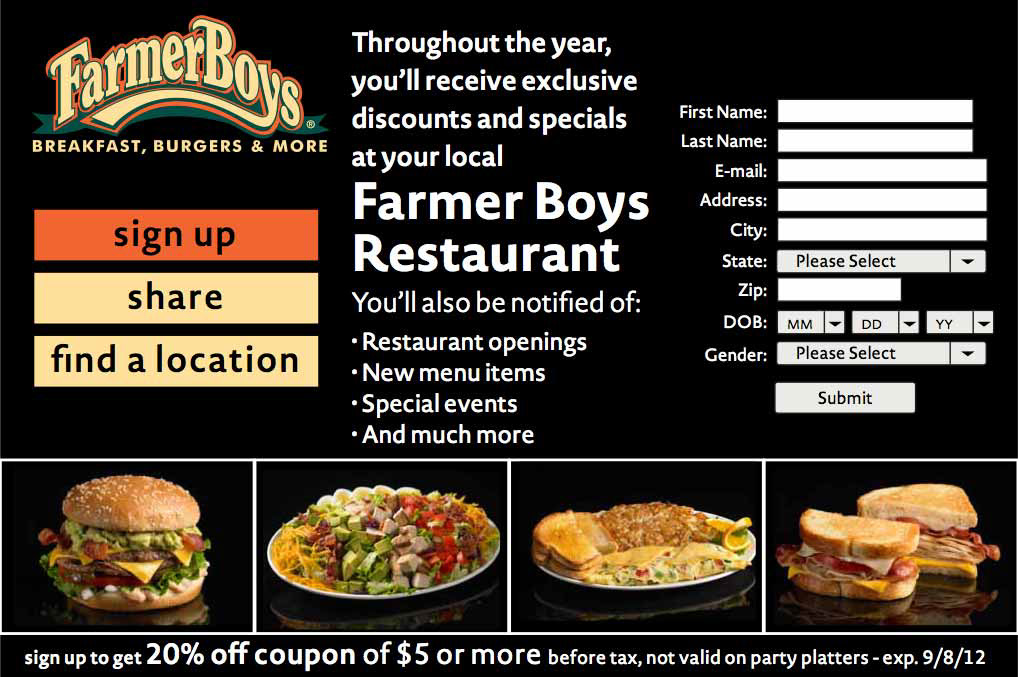 Sign-up for the Farmer Boys e-club and a video portal to the latest TV commercials.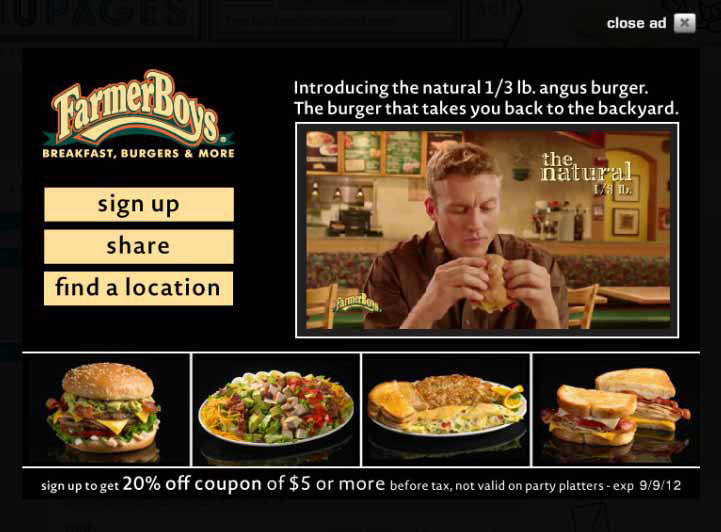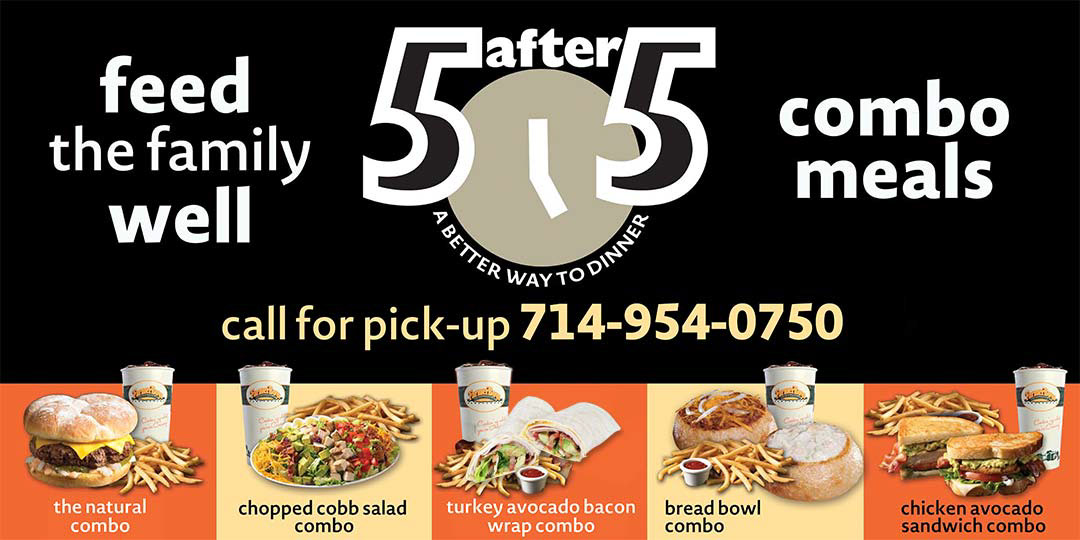 Menu Panel at the drive-thru window.


One of six 5-foot static window cling - displayed in every restaurant.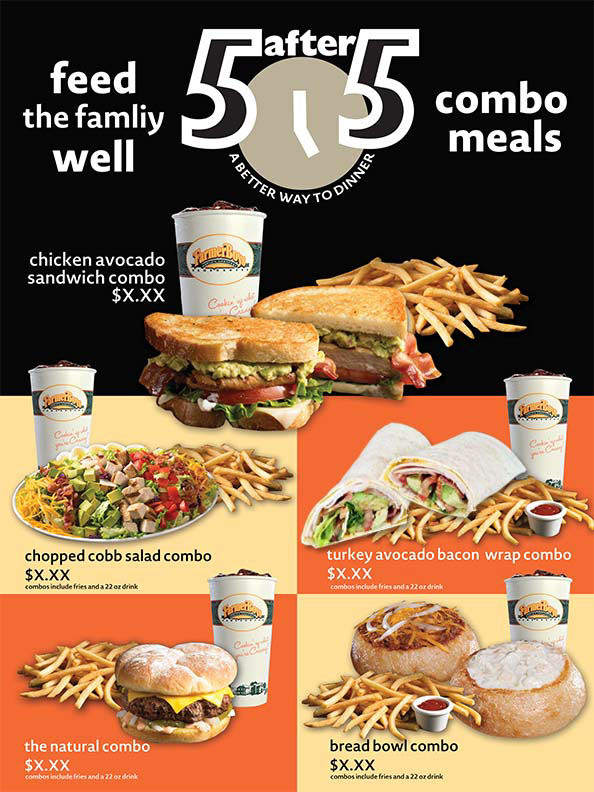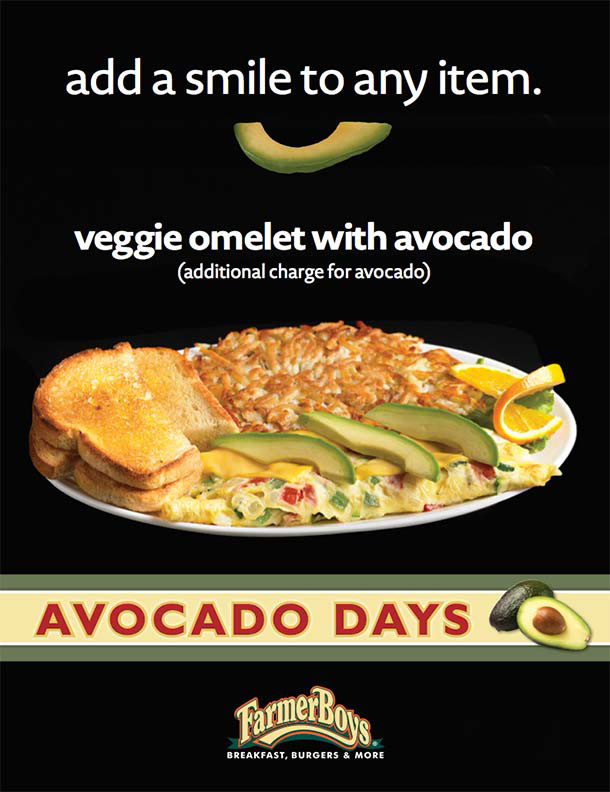 Billboard on the 91 Freeway in Southern California.